Piping Design is a critical component of engineering projects and process plants. The science of piping engineering involves developing efficient piping processes that safely transport fluids and gases across industrial plants. Optimally designed piping system can enhance the use of space, ease its construction, simplify maintenance and accessibility and improve the overall performance of piping systems.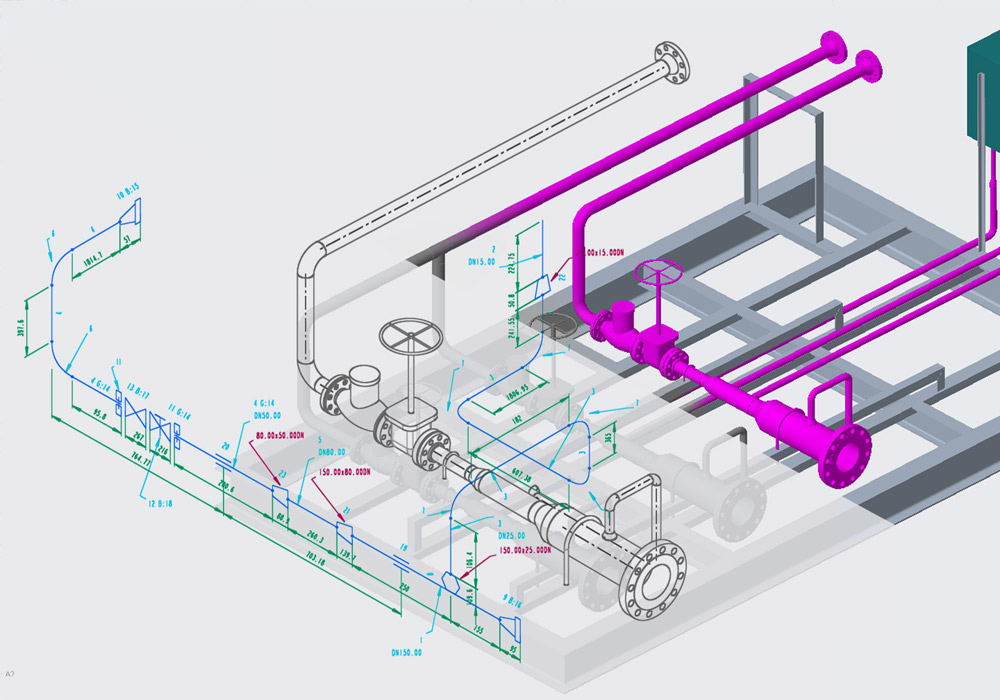 Elite delivers full piping engineering services including:
2D / 3D Design:
Hydraulic design (flow, velocities, pressure drop)
Piping specification (materials, pipe schedule, rating of elements)
Insulation. Thermal losses
2D/ 3D Piping Routing and modeling
Piping lists
Mechanical piping design (thickness calculation) according to ASME B31.1 / B31.3 / EN13480, etc.
Isometric drawings for construction
Bill of materials / quantities.
As-Built design
Flexibility Analysis
Piping Flexibility analysis according to ASME B31.1/B31.3 / EN 13480
Supports design (type and position)
Buried pipes
Check of allowable loads on nozzles (pumps, static equipment, etc.) as per WRC-107
Dynamic analysis (Modal, Harmonic)
Advanced Piping Flexibility Analysis (Finite Element Analysis)
Determination of SIF (stress intensification factor)according to B31J for special geometries not covered by ASME B31.1/B31.3
Great diameter or rectangular ducts/pipes when Eigen Buckling failure mode analysis is required
Special transitions pieces (rectangular/ circular)
Special supports design
Creep range design/operation
Cyclic loads. Fatigue analysis
Contact with Elite Project Engineering
Complete the following form to send your query or request more information about Elite services .
If you prefer, you can call +86 (0) 577 66965398 or write to contact@eliteprojectengineering.com